ECO DRIVE Public Workshop – Ancona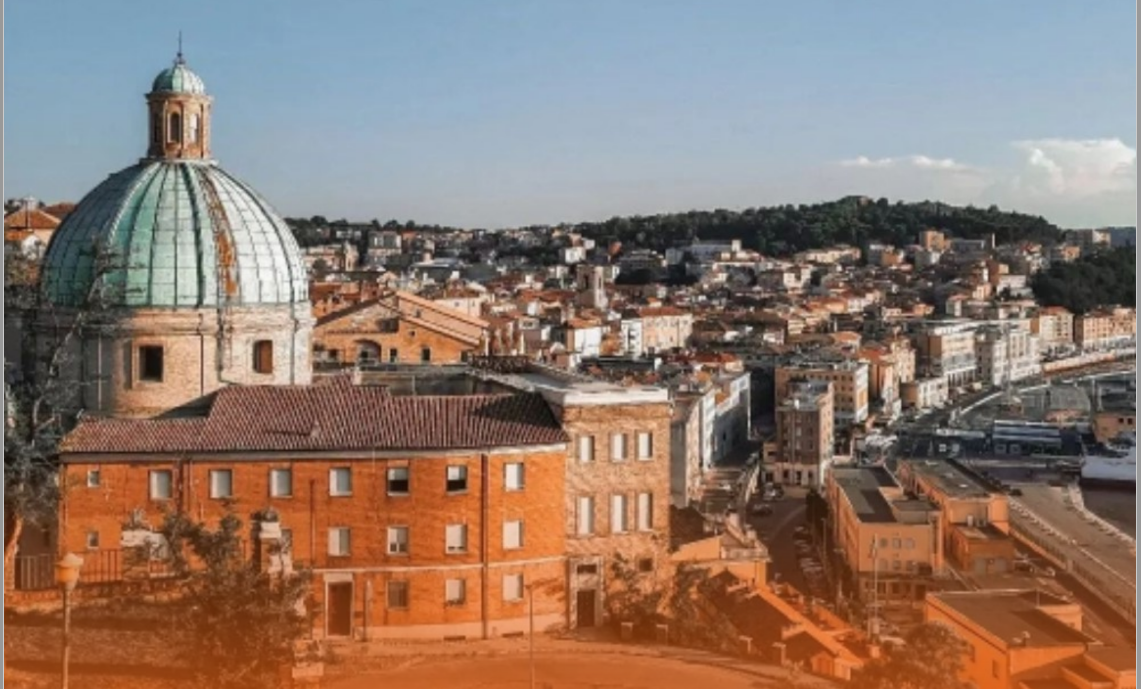 About ECO DRIVE
Over the next 30 years, as we shift towards Electric Vehicles (EVs), downsized IC (Internal Combustion) engines and hybrids with eco-powertrains will be central to the automotive sector. ECO DRIVE develops new technologies for the testing and simulation of eco-powertrains, addressing the complex challenges related to combustion noise, the irritating sound from electric motors, transmission-induced NVH (Noise, Vibration and Harshness) and driveline torsional vibrations, leading to new designs with improved eco-efficiency and NVH performance.
ECO DRIVE Public Workshop
This public event aims at disseminate the multiple outputs of ECO DRIVE program in terms of methods, tools, processes and metrics developed to answer the challenges met by the automotive & NVH community. With talks from both ESRs and industrial speakers (Stellantis, BMW, SISW and VibraTec), this event intends to highlight industrial strategies and state-of-the-art research to reduce noise and vibrations of future electric vehicles. Alongside the presentations of ECO DRIVE ESR's research, industrial beneficiaries will present their experience in NVH topics in keynote lectures :
NVH of electric motors – Overview of VibraTec experience after (almost) 20 years, Martin Jeannerot, VibraTec
Noise and vibration new challenges in vehicles with electrified powertrains, Olivier Sauvage, Stellantis
NVH design of electric cars using dynamic substructuring, Arthur Hüelsmann, BMW Group
The role of testing in the digital world, Fabio Bianciardi, Siemens Industry Software
Date : June 23-24, 2022
Location : Aula Azzurra « Mario Giordano », Faculty of Engineering, UNIVPM, Ancona, Italy
Organizers : MicrodB, UNIVPM, AIVELA
Format : Onsite / online
Registration : The onsite registration is now closed.
Online Teams links :
Agenda / flyer : ECODRIVE_workshop_flyer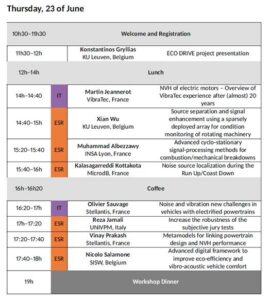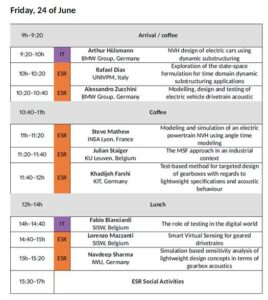 For more information, please see the flyer of the event, or contact simon.bouley@microdb.fr.